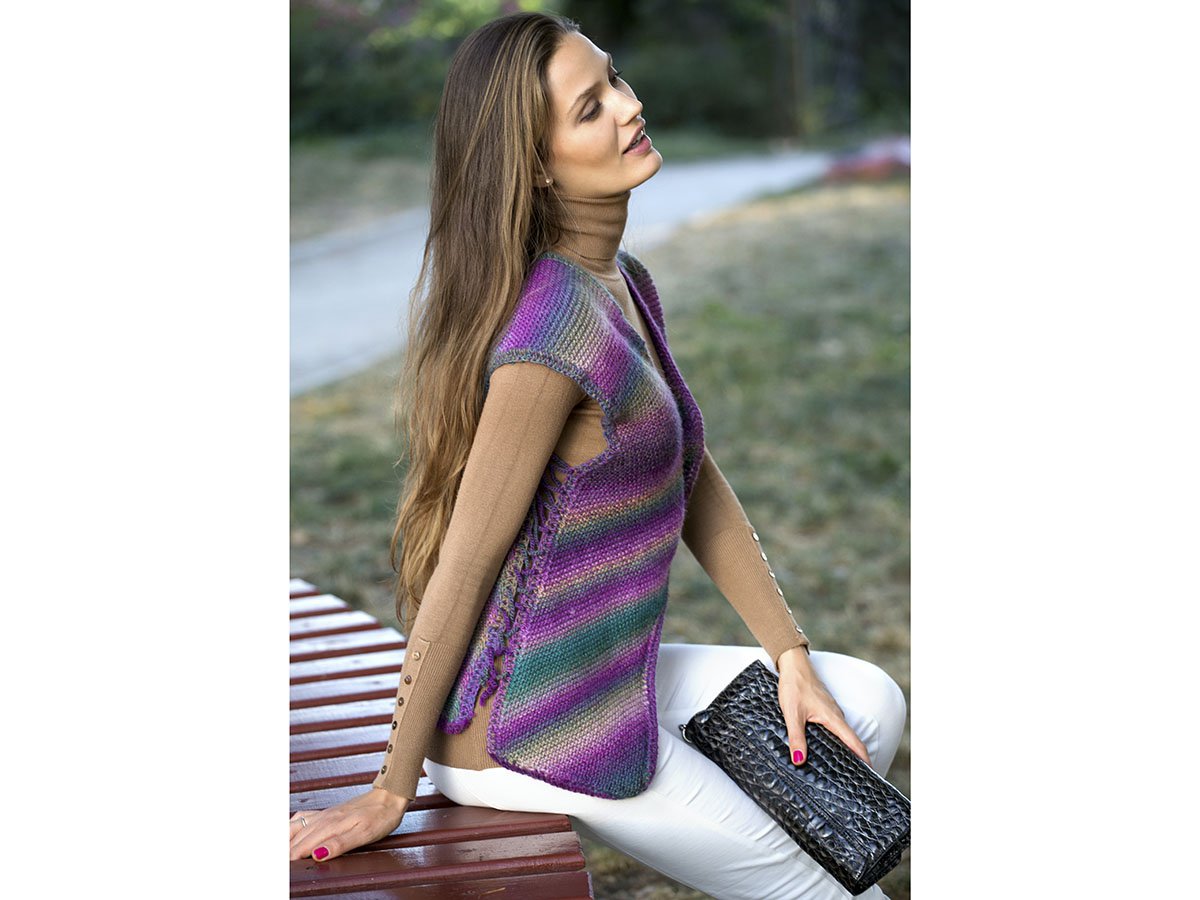 Vest
ICE Yarns - Regina Lana 4 skeins
Needle: US 8-9 (5-5.5 mm)
Note: The knitting starts from the front part and ends at the back.
Front & Back: Cast on 3 sts. Work garter st, and inc 1 st at the both sides every 2 rows. When there are 46 sts continue inc 1 st at one side while dec 1 st at the other side. When the body measures 16' stop increasing, but continue dec until 30 sts remain. Work garter sts with 30 sts for 13.5'. Inc 1 st every row until there are 46 sts in total from the decreased side. Repeat increasing at one side while decreasing at the other. When the decreased side measures 12', start dec 1st at the both sides until 3 sts remain. Repeat these steps for the other part too.
Finishing: With a hook work dc at the ends. Sew the pieces together from the backs. Make a long cord and combine the side edges with the cord.